matplymouth - truckntryit - avenger
or Text - Ring 07794 069743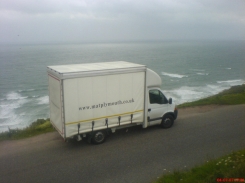 Courier - Carrier - Same day - at Basic Prices
This vehicle is a special build and has a unique design to safely carry aircraft engines throughout the UK and Europe.
It has transported many Rolls Royce turboprop units and several Pratt and Witney engines as AOG movements very successfully throughout Europe and the UK. Normally such work requires a 7.5-tonne vehicle running as an LGV, with consequently higher cost, but as long as the payload stays within legal limits of 1200Kg, this 3.5 tonner cuts costs dramatically. Added to this the higher permitted speed and more flexible driving rules, this vehicle can be a major cost benefit to any company.
During its short life, it has taken very delicate experimental measuring devices from the UK to Cerne in Switzerland as part of the Hadron Collider Experiment.
http://home.web.cern.ch/directions
There have also been many cases of urgent, vibration sensitive movements of engineering parts, including two to Marseille, in southernmost France, for the fuel refinery there and Toshiba Poland
It is is now available for local or UK work as a pallet or cage delivery vehicle, at advantageous prices under the Basic Prices Banner.
Contact Us below - or ring 07794 069743 / 748
HISTORY. It comes with a very experienced driver who has many years of operating in all aspects of transport such as driving these: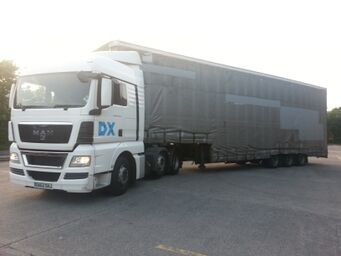 As a Transport Manager, [CPC holder]. and a Key Account Manager, a Depot Manager, an HGV 1 [ C+E ] driver, night and day work, DQC holder with a digi-tach card.
A safe pair of hands.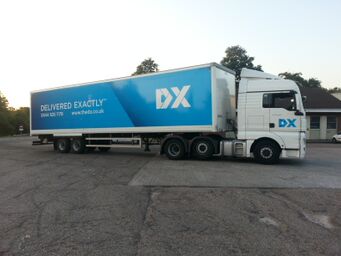 Night
or
Day
What's on offer?
: Regular local runs are the ideal.
: Daily collections back to the depot - 3M lengths or IDW freight.
: Regular long-distance will be considered.
: Regular night work is a possibility - a remote possibility.
: Urgent Sameday is also acceptable - we like cream.
: Courier work is welcomed - we can move quite quickly.
The pricing is simple. the service is professional.
WE CAN AND WILL NEGOTIATE.
You can save costs by using simply agreed conditions.
Self-insure your goods in transit at no risk to us.
When heavy lifting is required, supply a van assistant.
When goods are valuable, supply seals and locks,
your staff to load and secure the goods to your satisfaction.
TAKE THE RISK FROM US AND GET A LOWER QUOTE.
We CAN negotiate to fit your freight profile and your budget.
Ring or e-mail to discuss.